9 Famous Call Sheets You Can Buy For Your Valentine
Share this article:

9 FAMOUS CALL SHEETS YOU CAN BUY FOR YOUR VALENTINE THIS YEAR
This year give your significant other what they stay up late at night begging for: A Call Sheet.


1) X-Files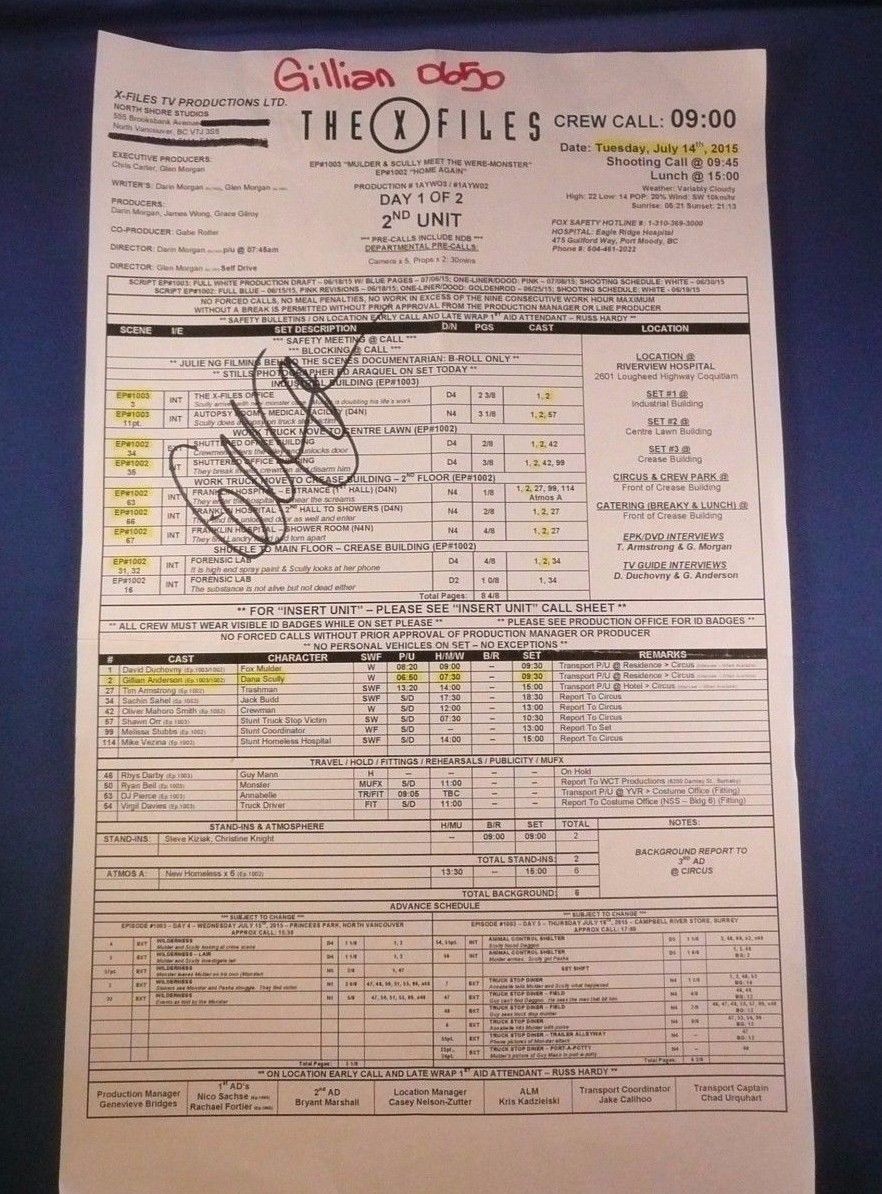 For the Valentine that you've been wanting to ask out for years
Going for around $125 on eBay!
2) Terminator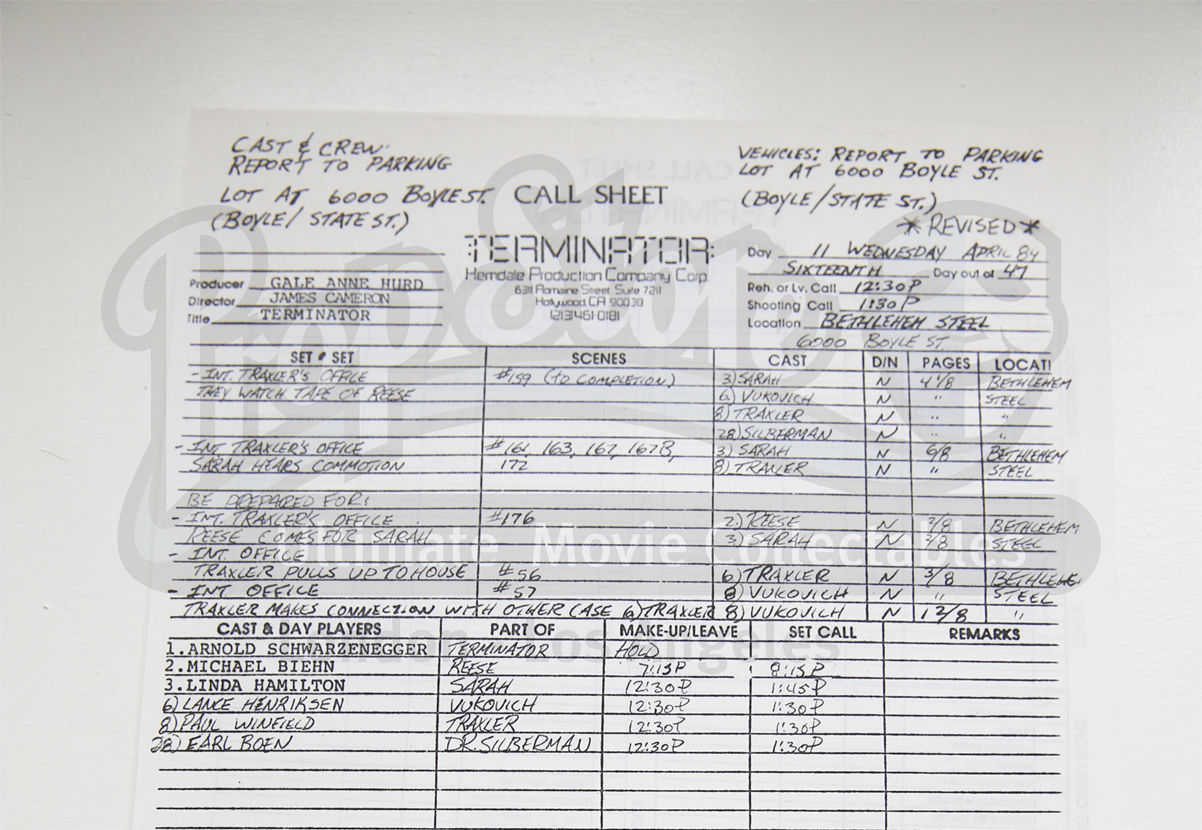 For the Valentine who prefers for their romantic dramas to be action-packed
Going for around $100 on eBay!
3) Godfather II
For the Valentine who always loves the sequel
4) Field of Dreams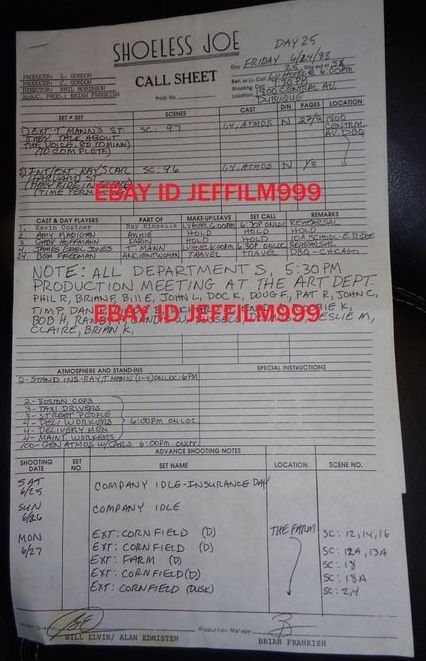 For the Valentine who is a big fan of movie trivia and loves to remind you that "Field of Dreams" was
originally called "Shoeless Joe"
5) Thriller
For the Valentine who prefers Halloween
6) Star Trek
For the Picard to your Daren. For the Worf to your Dax. For the Kirk to your Enterprise.
7) Dexter
For the suspicious Valentine who is always busy or on their boat
8) Mary Tyler Moore
For the perpetually single and successfully fulfilled friend who doesn't have a Valentine this year
9) I'm Not There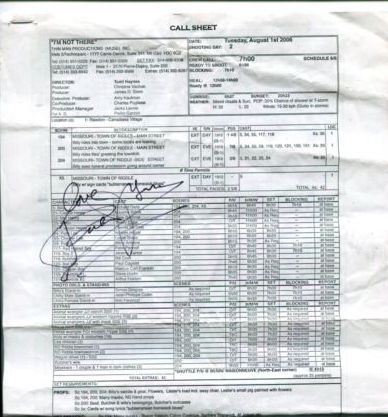 For the Valentine who wants something autographed by the original rom-com hunk, Richard Gere

Get it for $199.99 on eBay!


Wondering where your next call sheet is coming from?
Check out our job board for great gigs near you!
---

What's the latest you've waited up for a call sheet? Tell us in the comments below!
---
More Great Articles
"I have been using Staff Me Up since 2013. Staff Me Up has been the best tool for my freelance career. I have found that the production companies that use SMU are always top notch, professional and have fair rates. So much better than the nightmare jobs I have got from the crew section on "c-list" ...MORE....

Working as a gaffer and camera assistant or any crew position is a rewarding yet inconsistent career path. If it wasn't for Staff ME Up I would have quit a long time ago.

"
Carla Erickson got hired on SMU as a Production Assistant for Finnmax LLC.
"I love Staff Me Up because the jobs posted are legitimate. I applied to four jobs and got two: the last one was an exciting shoot in Ogden, UT and the crew was professional and friendly. I recommend Staff Me Up to all my film buddies now. "
"Staff Me Up is the number one site I rely on for legit jobs in the entertainment field. In a short time I went from production assistant to field producer. Thank you for creating this site. This site has been instrumental in me building a career in a field that I absolutely love working in"