9 Famous Call Sheets You Can Buy For Your Valentine
Share this article:

9 FAMOUS CALL SHEETS YOU CAN BUY FOR YOUR VALENTINE THIS YEAR
This year give your significant other what they stay up late at night begging for: A Call Sheet.


1) X-Files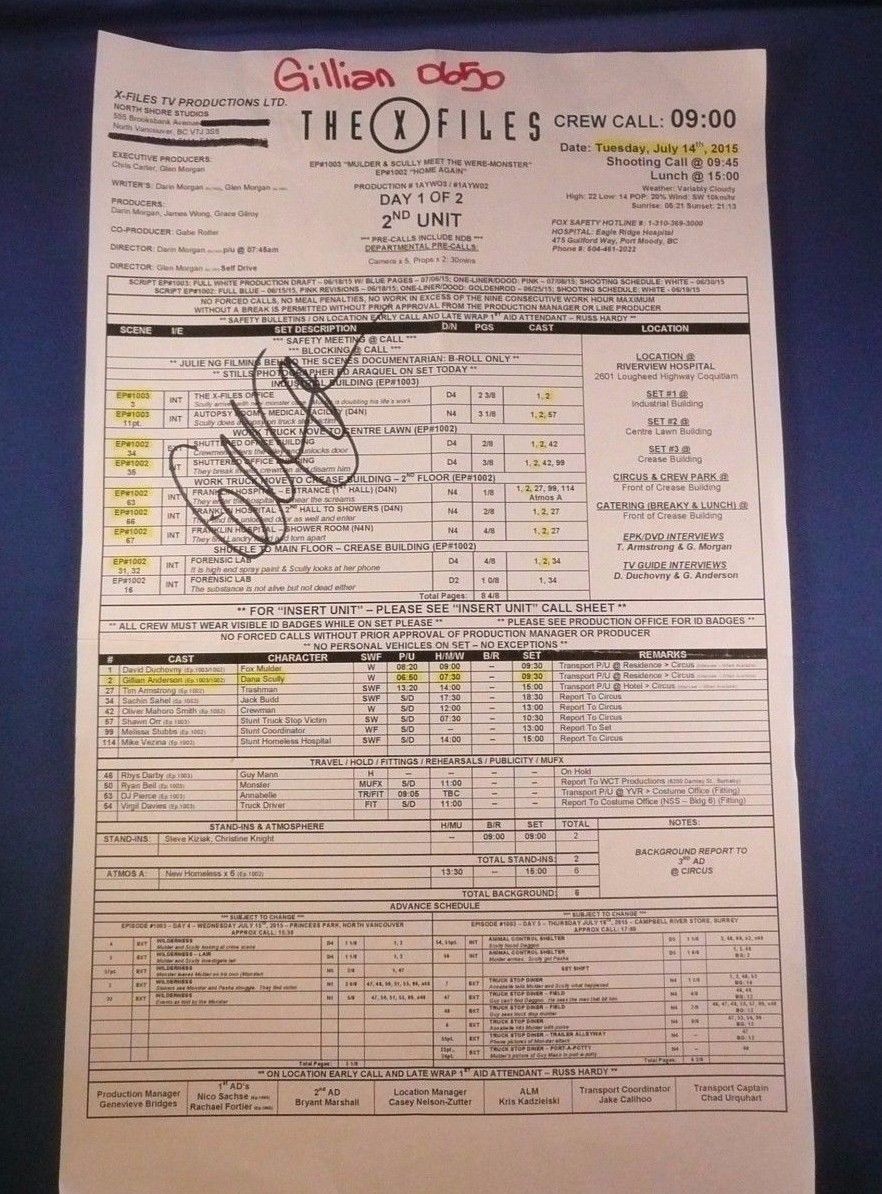 For the Valentine that you've been wanting to ask out for years
Going for around $125 on eBay!
2) Terminator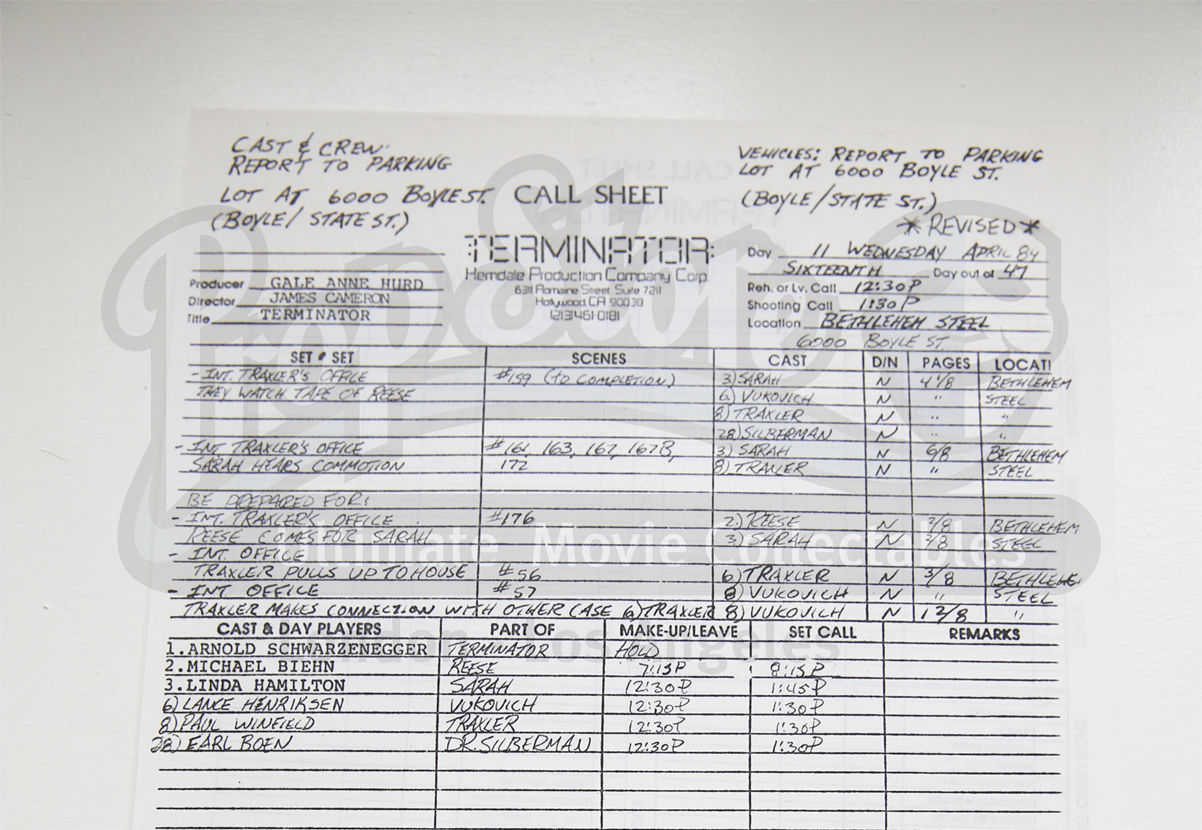 For the Valentine who prefers for their romantic dramas to be action-packed
Going for around $100 on eBay!
3) Godfather II
For the Valentine who always loves the sequel
4) Field of Dreams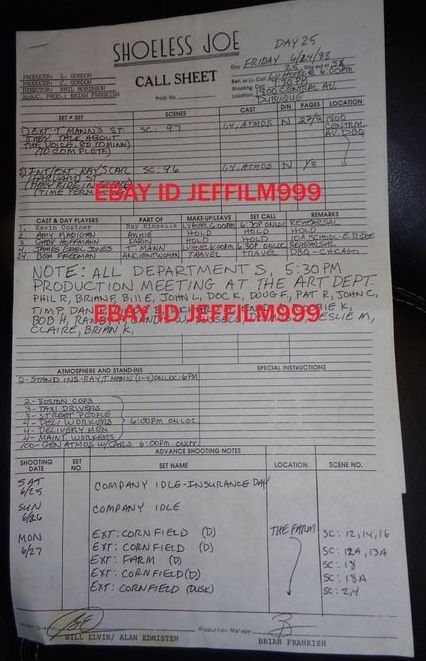 For the Valentine who is a big fan of movie trivia and loves to remind you that "Field of Dreams" was
originally called "Shoeless Joe"
5) Thriller
For the Valentine who prefers Halloween
6) Star Trek
For the Picard to your Daren. For the Worf to your Dax. For the Kirk to your Enterprise.
7) Dexter
For the suspicious Valentine who is always busy or on their boat
8) Mary Tyler Moore
For the perpetually single and successfully fulfilled friend who doesn't have a Valentine this year
9) I'm Not There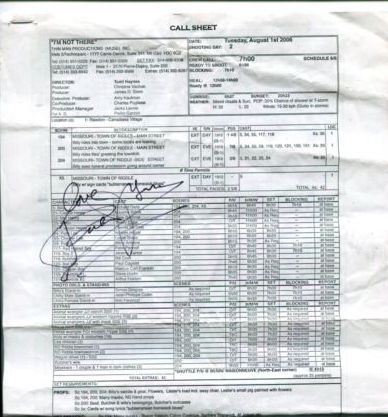 For the Valentine who wants something autographed by the original rom-com hunk, Richard Gere

Get it for $199.99 on eBay!


Wondering where your next call sheet is coming from?
Check out our job board for great gigs near you!
---

What's the latest you've waited up for a call sheet? Tell us in the comments below!
---
More Great Articles
Andrew Scott got hired on SMU as a Production Assistant for Joke Productions.
"As with many experiences I've had previously with Staff Me Up, I was impressed with how quickly and efficiently I was able to secure a job opportunity through the website.

After submitting my application for a job posting, I was contacted within 48 hours by the employer that he was interested in ...MORE...hiring me. Following a brief conversation about pay rate and job expectations, I was hired!!!

I've been using Staff Me Up to find employment in the film/tv industry for over two years now, and it continues to be a valuable resource to me as a freelance professional. While I have now built up enough of a resume/network to only occasionally require the use of the website, I know that if I ever need to find a job quickly, I can rely on StaffMeUp to be the reliable tool I need!

I continue to recommend StaffMeUp to both job posters seeking reliable staff members as well as my peers seeking work with a reliable job posting website."
"Once again, Staff Me Up came through for me. This site works, I have been averaging two to three jobs a month"
"Thank you for being the number 1 source for freelancers jobs.
I've been a premium member since last year and I can honestly say that 99% of the production I've worked on was from your website.
Staff Me Up makes it very easy to apply for a job. It gives you a timeline as to when your application ...MORE...

was reviewed & considered, within the hour you'll receive a call or email from the production company. I look forward to being hired on many more productions from Staff Me Up.

"