13 Signs You Work in the TV & Film Industry
What are the tell tale signs that you work in the TV & Film Industry?
The TV & Film Production industry is an amazing ride that can take you to some wild places. Each day is different from the next, and the work is exciting, creative and the reason you shied away from those 9 to 5 jobs. With the help of our Facebook followers, we have put together this one-of-a-kind list of tell-tale signs that you work in the one and only... Industry.
1) 7 AM Call Time is considered "Sleeping In"
Silver linings, people.
2) You use "Stand By" and "Copy That" in your everyday life
Learn it, love it, live it... literally.
3) You base your household light bulb purchases on color temperature
I really want a daylight feel in the foyer...
4) You regularly walk around with Gaff Tape and C-47's attached to your clothing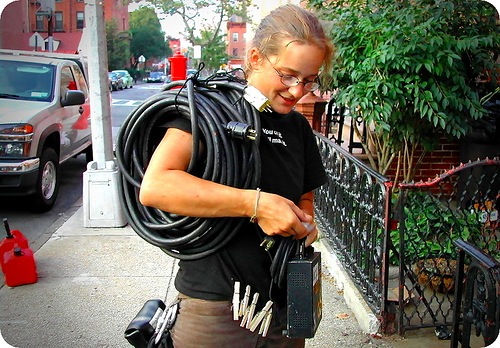 It's very fashionable in the G&E world.
5) Your fridge is empty and you have no clean underwear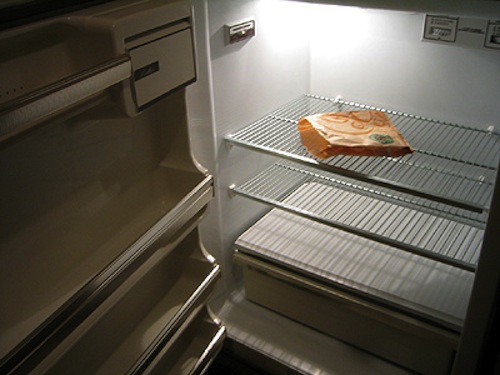 Just go commando, and if you can just make it until tomorrow's call time, there will probably be bagels!
6) People that wrap cables wrong irritate you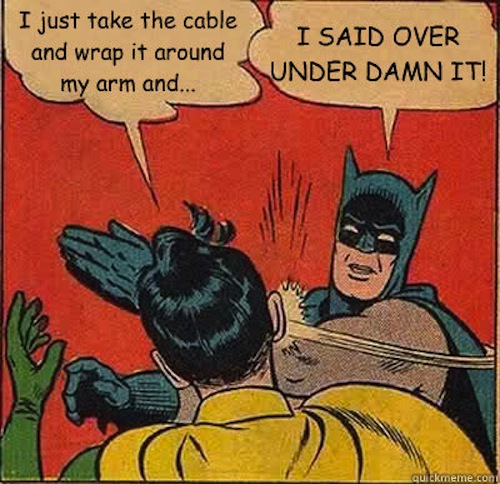 7) When you can't watch a Movie or TV Show without finding lighting, editing or sound issues
Continuity, continuity, continuity...
8) Your turn arounds are so short you can't get your phone fully charged
If only!
9) You state "Striking" when turning on your kitchen light
It's ok, your partner is used to it by now.
10) You can never get to a bank during business hours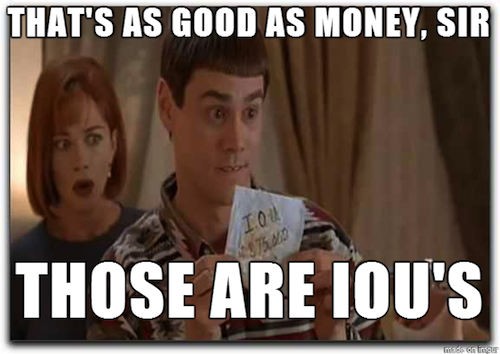 I guess this is where that 9 to 5 thing would come in handy.
11) You know where all the closest Starbucks are
The crew's happiness is based on this knowledge.
12) Work, drink, sleep, repeat.
Work hard, party harder.
13) You have no idea what day of the week it is
It's shoot day 4 of 12. Duh.
---
More Great Articles
"Staff Me Up has been incredibly instrumental in achieving some of my personal career goals. Last year, in the midst of the annual winter slowdown, I made a challenge for myself: I wanted to make $10,000 more this year than last year. This was part of realignment in my career path, where I refocused ...MORE...

on doing fewer, but more notable projects, thereby sustaining less wear-and-tear on my body and equipment, and less burn-out, all while working less, but earning more. So... a bit ambitious, but necessary. I subscribed to Staffmeup.com, upgrading from my free profile and fully filled out my profile, which I hadn't done previously. I became much more proactive in getting my name and resume out there. As a result, a lot of gigs started coming my way, and to my surprise, those credits started snowballing. I got a gig filming promos for HBO. That led to 2 stints on various shows for Disney, which led to work with FOX Sports, and on-and-on. After a year, I'm happy to say that I was able to make that $10,000 more than I had set out to make. In the end, embracing the system that Staffmeup has established helped a great deal in advancing my career.

"
Julio Ortiz got hired on SMU as a Sound Mixer for Finnmax LLC.
"I have been with Staff Me Up from the beginning of the year and they are great. Always sending me alerts when there's work available for what I do. Great gigs. Thankful for what they do for me. Keep it up!"
"Worked for NBC as an Audience Coordinator on American Ninja Warrior. They knew me from the NFL Draft which I also got through Staff Me Up. Really helping me kickstart my career."