13 Signs You Work in the TV & Film Industry
Share this article:
What are the tell tale signs that you work in the TV & Film Industry?
The TV & Film Production industry is an amazing ride that can take you to some wild places. Each day is different from the next, and the work is exciting, creative and the reason you shied away from those 9 to 5 jobs. With the help of our Facebook followers, we have put together this one-of-a-kind list of tell-tale signs that you work in the one and only... Industry.
1) 7 AM Call Time is considered "Sleeping In"
Silver linings, people.
2) You use "Stand By" and "Copy That" in your everyday life
Learn it, love it, live it... literally.
3) You base your household light bulb purchases on color temperature
I really want a daylight feel in the foyer...
4) You regularly walk around with Gaff Tape and C-47's attached to your clothing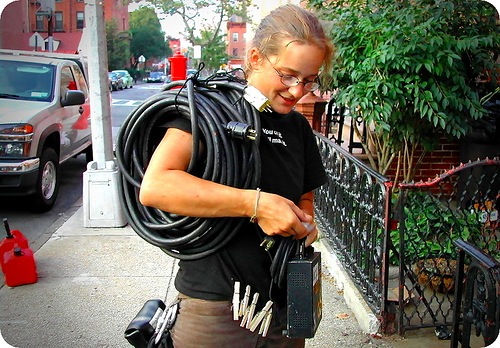 It's very fashionable in the G&E world.
5) Your fridge is empty and you have no clean underwear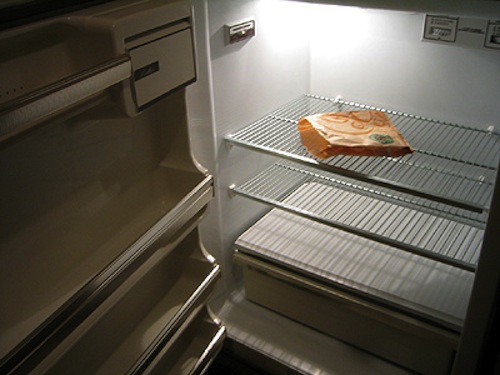 Just go commando, and if you can just make it until tomorrow's call time, there will probably be bagels!
6) People that wrap cables wrong irritate you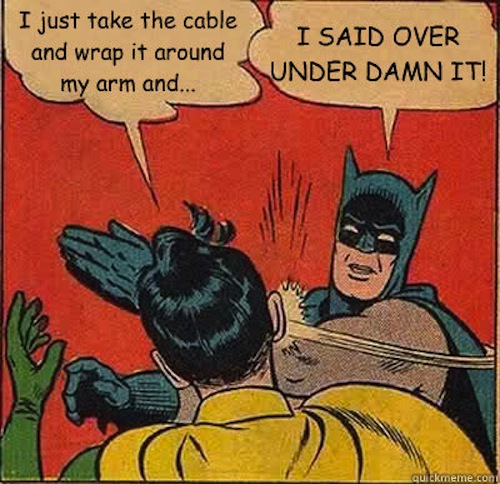 7) When you can't watch a Movie or TV Show without finding lighting, editing or sound issues
Continuity, continuity, continuity...
8) Your turn arounds are so short you can't get your phone fully charged
If only!
9) You state "Striking" when turning on your kitchen light
It's ok, your partner is used to it by now.
10) You can never get to a bank during business hours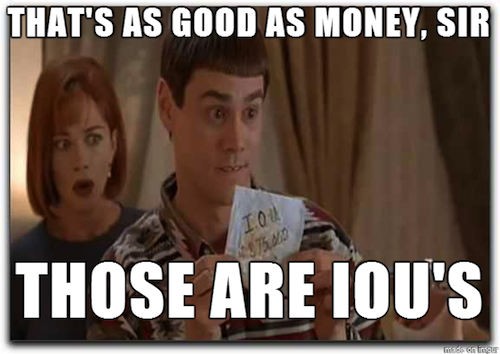 I guess this is where that 9 to 5 thing would come in handy.
11) You know where all the closest Starbucks are
The crew's happiness is based on this knowledge.
12) Work, drink, sleep, repeat.
Work hard, party harder.
13) You have no idea what day of the week it is
It's shoot day 4 of 12. Duh.
---
If you know of some more good signs that you work in the TV & Film Industry, feel free to comment below!
More Great Articles
Jovan Bell got hired on SMU as a Post Production Supervisor for 7 week gig.
"Thank you for the congratulations and the help obtaining the job I received!

I have used Staff Me Up for years, regarding my job search, when looking to gain a new gig. Staff Me Up has been a resource, when employers have made contact with me in reference to my availability, thus expanding my ne ...MORE...twork contacts.

This particular position, Post-Production Supervisor of a weekly talk show was posted on a Monday, and I immediately applied. Within the hour of submitting my resume through Staff Me Up, I received an e-mail inquiry, followed by a phone call from the show's creator, describing the show and gauging my interest in the job. A day later, I was hired with the rate I asked for, and an exciting new opportunity.

Thank you Staff Me Up, for being a resource that leads to job placement!"
"I was recently hired by Bowstring Studios as a COVID-19 Compliance Officer for their Mountain Dew online content. It was a great experience on a small set with friendly crew and talent."
Brandi Hunter got hired on SMU as a Production Assistant for Megalomedia.
"Staff Me Up has been a great resource! I get notifications regularly about production shoots in my area, and as a result, I've worked with some really interesting, talented people."