13 Signs You Work in the TV & Film Industry
Share this article:
What are the tell tale signs that you work in the TV & Film Industry?
The TV & Film Production industry is an amazing ride that can take you to some wild places. Each day is different from the next, and the work is exciting, creative and the reason you shied away from those 9 to 5 jobs. With the help of our Facebook followers, we have put together this one-of-a-kind list of tell-tale signs that you work in the one and only... Industry.
1) 7 AM Call Time is considered "Sleeping In"
Silver linings, people.
2) You use "Stand By" and "Copy That" in your everyday life
Learn it, love it, live it... literally.
3) You base your household light bulb purchases on color temperature
I really want a daylight feel in the foyer...
4) You regularly walk around with Gaff Tape and C-47's attached to your clothing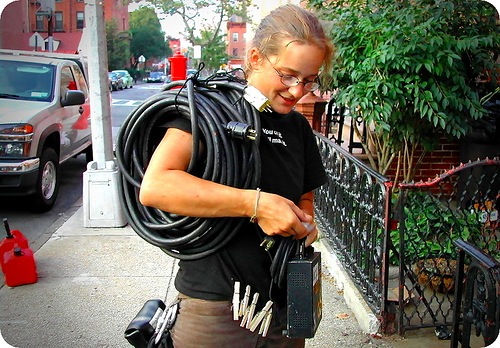 It's very fashionable in the G&E world.
5) Your fridge is empty and you have no clean underwear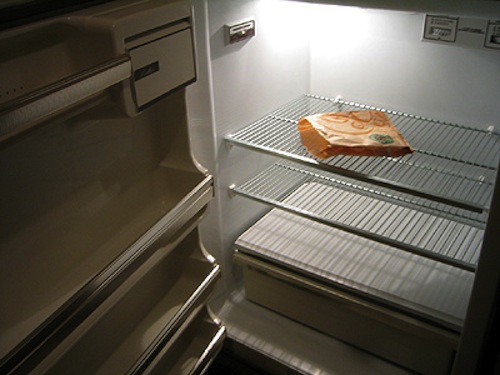 Just go commando, and if you can just make it until tomorrow's call time, there will probably be bagels!
6) People that wrap cables wrong irritate you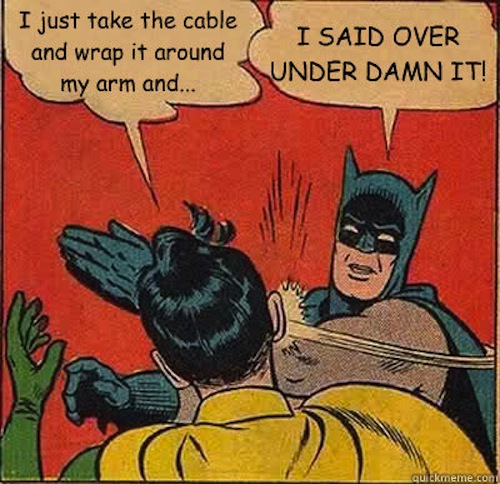 7) When you can't watch a Movie or TV Show without finding lighting, editing or sound issues
Continuity, continuity, continuity...
8) Your turn arounds are so short you can't get your phone fully charged
If only!
9) You state "Striking" when turning on your kitchen light
It's ok, your partner is used to it by now.
10) You can never get to a bank during business hours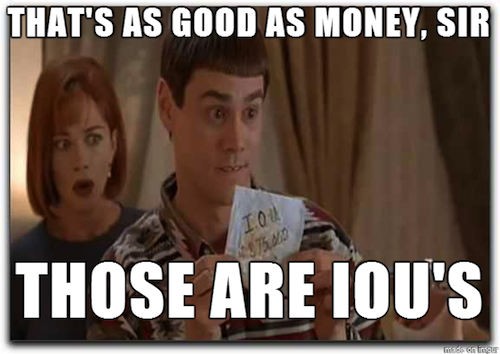 I guess this is where that 9 to 5 thing would come in handy.
11) You know where all the closest Starbucks are
The crew's happiness is based on this knowledge.
12) Work, drink, sleep, repeat.
Work hard, party harder.
13) You have no idea what day of the week it is
It's shoot day 4 of 12. Duh.
---
If you know of some more good signs that you work in the TV & Film Industry, feel free to comment below!
More Great Articles
"Staff Me Up, is great for big or small production opportunities. If they post a job you know it's legit and worth your time and efforts. It really works, I have booked multiple jobs that were life changing and rewarding. So glad I create an account and just applied!"
"Staff Me Up has been great in getting me higher paying gigs, and the ability to grow my network as a freelance Grip here in Los Angeles. Their premium membership allows me to be notified immediately of jobs I'm looking for, be in direct contact with whoever is hiring, highlight my best credits,  an ...MORE...

d really share my skill set with a vast array of filmmakers. I'm happy with the jobs I've gotten of Staff Me Up, and look forward to using the platform as I keep growing as a freelance filmmaker.

"
"Thanks first off for making this sweet gig possible. I had a great time as 2nd AC and learned tons with a great crew. Really enjoyed working with anamorphic lenses and pulling focus for B Cam."