8 of the Weirdest Things Found on a Crafty Table
Share this article:
Crafty Table - Sometimes It's Hit or Miss
When you get to set, you're usually hoping for some awesome bagels, a decent array of energy drinks, coffee and healthy (or unhealthy) snacks. Every once in a while, whether it be due to an eccentric Crafty Attendant, lack of crafty budget, or the EP's weird tastes, you will find some flat our weird stuff on the Crafty Table. With the help of our awesome Facebook followers, we have compiled this list of the top 8 weirdest things YOU have found to eat, or shy away from, on set.
1) Expired Candy Bars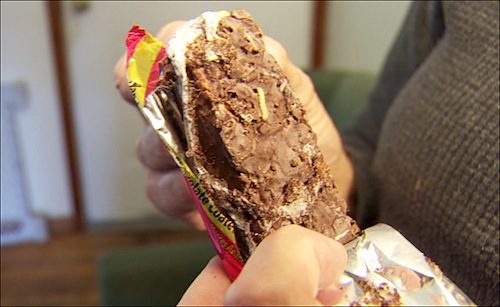 This is only O.K. if you're 8 years old, and you've managed to hide your halloween candy from your parents for a few months... or years.
2) Condoms
Well, at least the production is being safe?
3) Spotted Dick
Yes, it is actually called that. Google it if you doubt us.
(If this was on the same set as the condoms, that would be downright hilarious.)
4) Bottle of Jameson
Was this part of an incentive program? And from now on, can this be a crafty table staple?
5) Fried Bologna
Apparently this is a big hit with the Teamsters.
6) Pickled Eggs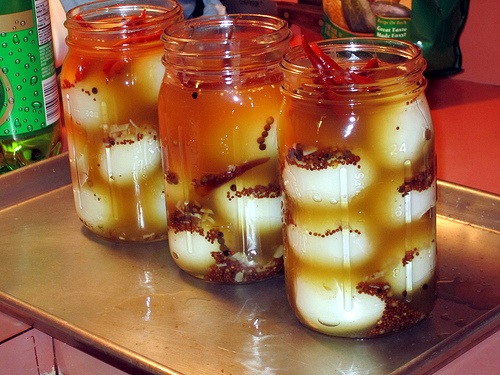 When was the last time you stood next to someone at the crafty table who said, "You know what? I could really go for some pickled eggs right now"?
7) Can of Sardines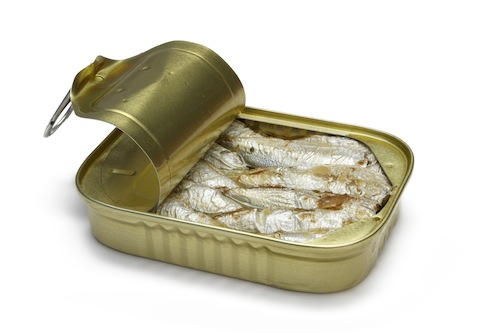 No. Please, no.
8) Gansitos
They may not be a staple on most crafty tables, but those things actually look downright delicious.
---
What crazy, weird things have you seen on a crafty table lately? Comment below...
---
---
More Great Articles
"This is the third time that I have been hired through Staff Me Up. With so many online job boards out there today, I have found myself spending money only to find out that the other sites are bad.

Staff Me Up has become my one and only site that I will ever trust. It has been recommended many ti ...MORE...mes to me by both Learning Institutions and other Professionals. It has earned a flawless reputation. If you work your Staff Me Up page/profile and job searching, Staff Me Up will work for you.

I just came off of a 12 day amazing job for an Amazon show Fireball Run, traveling with 40 cars, over 2000 miles, 7 cities and 4 states as a camera operator where I traveled with one of the contestant teams (with teammate Astronaut Marcos Pontes. My job was to follow this competing team not just to film their journey but produce and direct their quest to win the Fireball Run and more importantly, find their Missing Child. If that was not exciting enough, I returned home to be hired for another job from Staff Me Up......I am on a roll.....let's keep those jobs coming Staff Me Up!"
Andrew Scott got hired on SMU as a Production Assistant for Joke Productions.
"As with many experiences I've had previously with Staff Me Up, I was impressed with how quickly and efficiently I was able to secure a job opportunity through the website.

After submitting my application for a job posting, I was contacted within 48 hours by the employer that he was interested in ...MORE...hiring me. Following a brief conversation about pay rate and job expectations, I was hired!!!

I've been using Staff Me Up to find employment in the film/tv industry for over two years now, and it continues to be a valuable resource to me as a freelance professional. While I have now built up enough of a resume/network to only occasionally require the use of the website, I know that if I ever need to find a job quickly, I can rely on StaffMeUp to be the reliable tool I need!

I continue to recommend StaffMeUp to both job posters seeking reliable staff members as well as my peers seeking work with a reliable job posting website."
Jovan Bell got hired on SMU as a Post Production Supervisor for 7 week gig.
"Thank you for the congratulations and the help obtaining the job I received!

I have used Staff Me Up for years, regarding my job search, when looking to gain a new gig. Staff Me Up has been a resource, when employers have made contact with me in reference to my availability, thus expanding my ne ...MORE...twork contacts.

This particular position, Post-Production Supervisor of a weekly talk show was posted on a Monday, and I immediately applied. Within the hour of submitting my resume through Staff Me Up, I received an e-mail inquiry, followed by a phone call from the show's creator, describing the show and gauging my interest in the job. A day later, I was hired with the rate I asked for, and an exciting new opportunity.

Thank you Staff Me Up, for being a resource that leads to job placement!"