8 of the Weirdest Things Found on a Crafty Table
Share this article:
Crafty Table - Sometimes It's Hit or Miss
When you get to set, you're usually hoping for some awesome bagels, a decent array of energy drinks, coffee and healthy (or unhealthy) snacks. Every once in a while, whether it be due to an eccentric Crafty Attendant, lack of crafty budget, or the EP's weird tastes, you will find some flat our weird stuff on the Crafty Table. With the help of our awesome Facebook followers, we have compiled this list of the top 8 weirdest things YOU have found to eat, or shy away from, on set.
1) Expired Candy Bars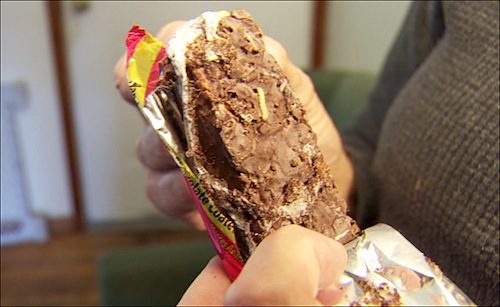 This is only O.K. if you're 8 years old, and you've managed to hide your halloween candy from your parents for a few months... or years.
2) Condoms
Well, at least the production is being safe?
3) Spotted Dick
Yes, it is actually called that. Google it if you doubt us.
(If this was on the same set as the condoms, that would be downright hilarious.)
4) Bottle of Jameson
Was this part of an incentive program? And from now on, can this be a crafty table staple?
5) Fried Bologna
Apparently this is a big hit with the Teamsters.
6) Pickled Eggs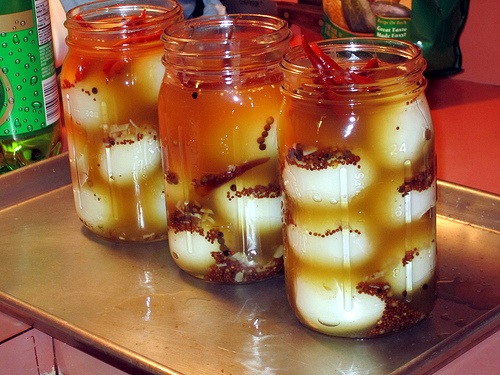 When was the last time you stood next to someone at the crafty table who said, "You know what? I could really go for some pickled eggs right now"?
7) Can of Sardines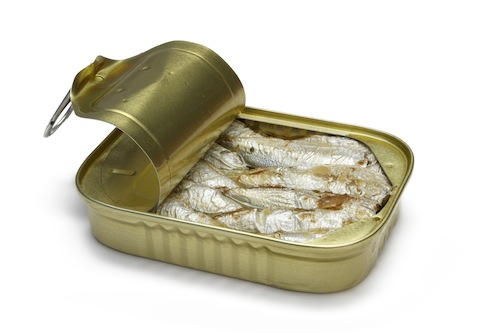 No. Please, no.
8) Gansitos
They may not be a staple on most crafty tables, but those things actually look downright delicious.
---
What crazy, weird things have you seen on a crafty table lately? Comment below...
---
---
More Great Articles
"I'm so thankful for Staff Me Up because it got me hired on a TV series, right from the pilot and many episodes to come. Staff Me Up is easy to use and a must have for any filmmaker who is serious about their career. I treat my Staff Me Up profile as my online resume and it makes me look even more pr ...MORE...

ofessional than just the old school word document.

"
Kyle Young got hired on SMU as a Production Assistant.
"Staff Me Up was my primary source of work after I graduated college with a BFA in video production and few viable connections. Now I only use it when I can't get work from the connections I've already made using the site. I recommend everybody at least try it out, you have nothing to lose and everyt ...MORE...

hing to gain!

"
"Staff Me Up has been incredibly instrumental in achieving some of my personal career goals. Last year, in the midst of the annual winter slowdown, I made a challenge for myself: I wanted to make $10,000 more this year than last year. This was part of realignment in my career path, where I refocused ...MORE...

on doing fewer, but more notable projects, thereby sustaining less wear-and-tear on my body and equipment, and less burn-out, all while working less, but earning more. So... a bit ambitious, but necessary. I subscribed to Staffmeup.com, upgrading from my free profile and fully filled out my profile, which I hadn't done previously. I became much more proactive in getting my name and resume out there. As a result, a lot of gigs started coming my way, and to my surprise, those credits started snowballing. I got a gig filming promos for HBO. That led to 2 stints on various shows for Disney, which led to work with FOX Sports, and on-and-on. After a year, I'm happy to say that I was able to make that $10,000 more than I had set out to make. In the end, embracing the system that Staffmeup has established helped a great deal in advancing my career.

"