9 Famous Call Sheets You Can Buy For Your Valentine
Share this article:

9 FAMOUS CALL SHEETS YOU CAN BUY FOR YOUR VALENTINE THIS YEAR
1) X-Files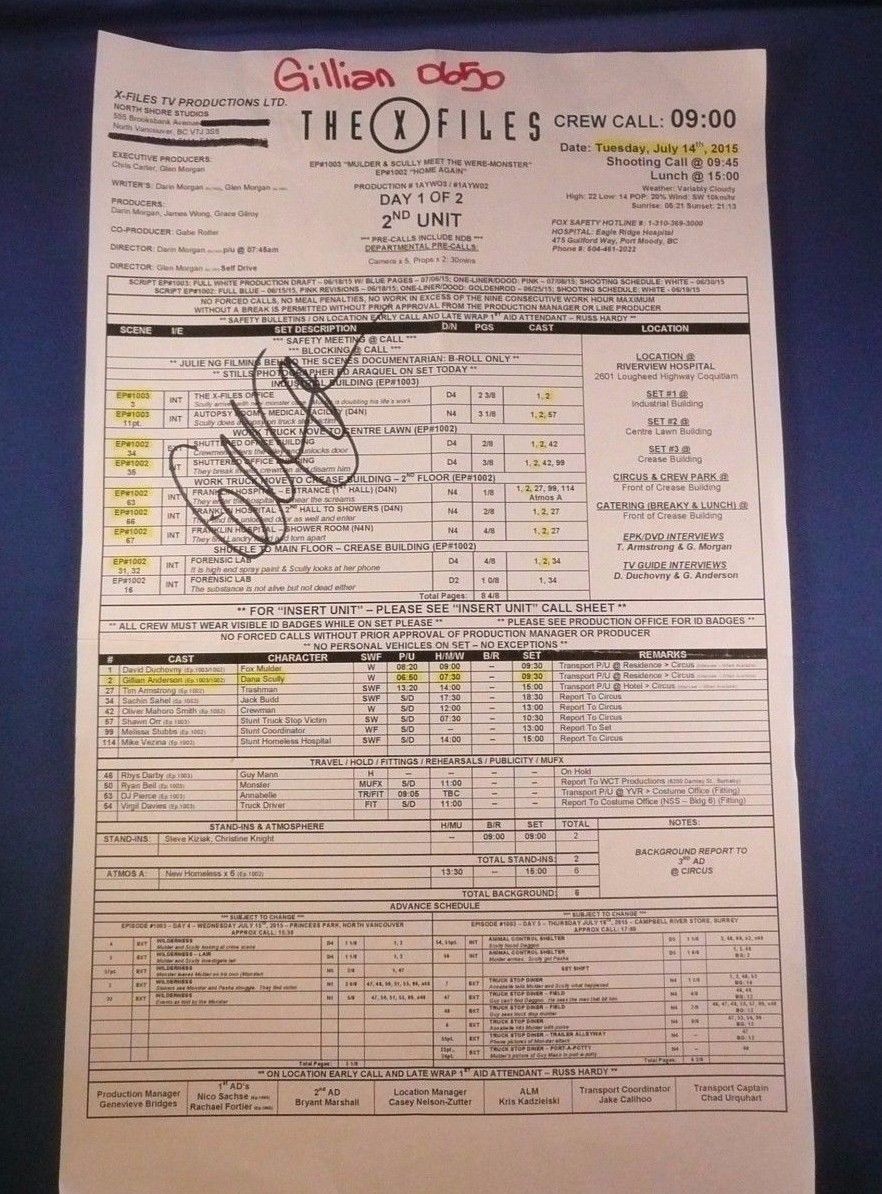 For the Valentine that you've been wanting to ask out for years
2) Terminator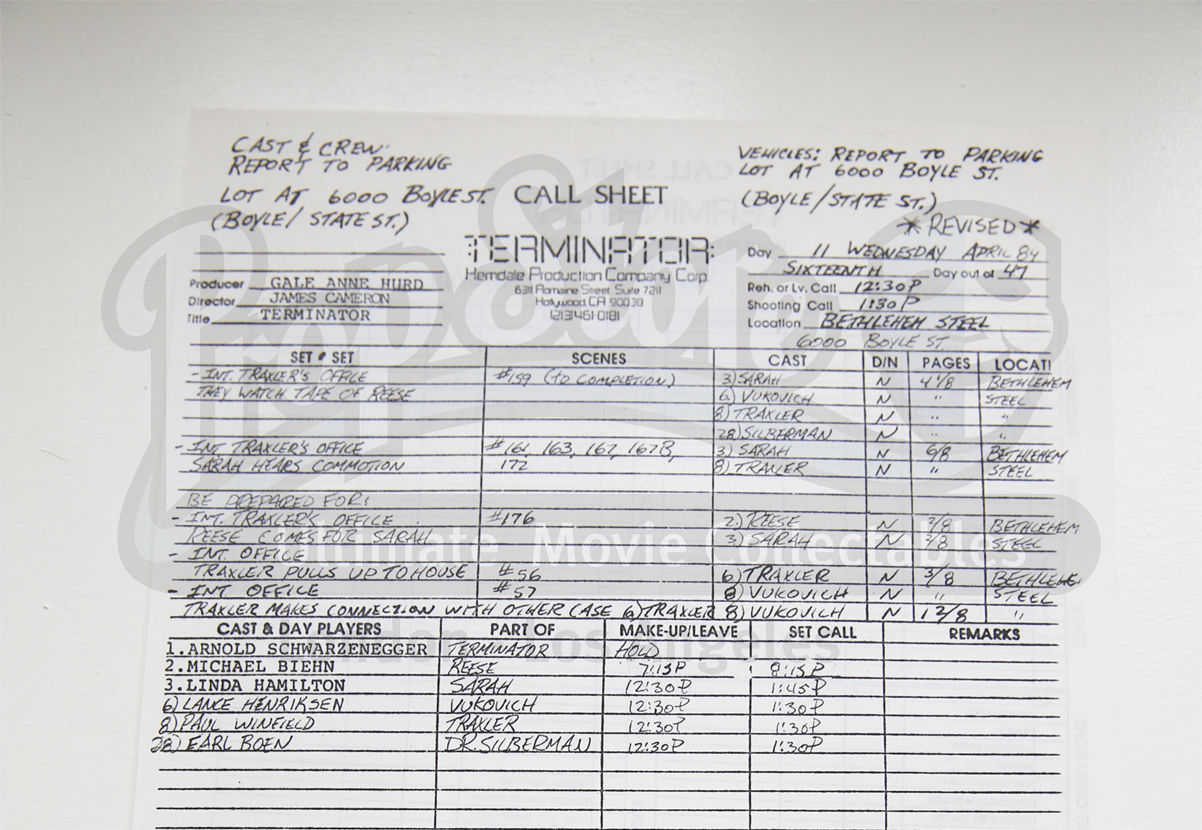 For the Valentine who prefers for their romantic dramas to be action-packed
Get it on eBay!
3) Godfather II
For the Valentine who always loves the sequel
4) Field of Dreams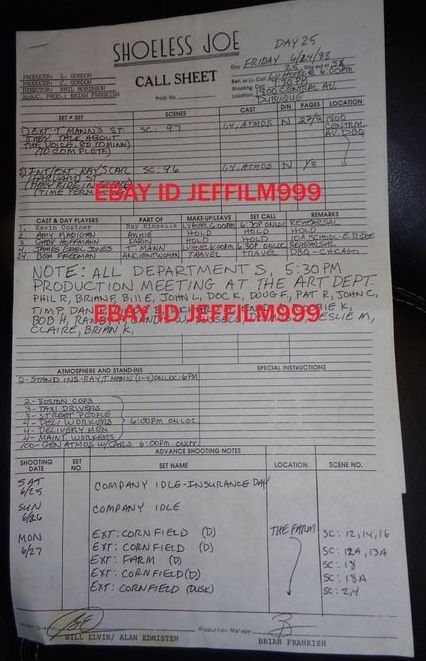 For the Valentine who is a big fan of movie trivia and loves to remind you that "Field of Dreams" was
originally called "Shoeless Joe"
5) Thriller
For the Valentine who prefers Halloween
6) Star Trek
For the Picard to your Daren. For the Worf to your Dax. For the Kirk to your Enterprise.
7) Dexter
For the suspicious Valentine who is always busy or on their boat
8) Mary Tyler Moore
For the perpetually single and successfully fulfilled friend who doesn't have a Valentine this year
9) I'm Not There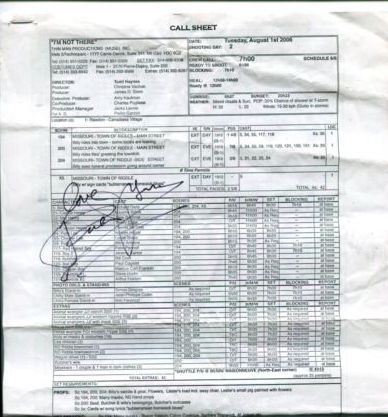 For the Valentine who wants something autographed by the original rom-com hunk, Richard Gere

Get it for $199.99 on eBay!


Wondering where your next call sheet is coming from?
Check out our job board for great gigs near you!
---

What's the latest you've waited up for a call sheet? Tell us in the comments below!
---
More Great Articles
"I got hired a month ago thanks to Staff Me Up. Now working at Premier Pro Junior Editor on a PBS series Beyond Your Back Yard. "
Daniel Duclos got hired on SMU as a Post Production Coordinator for a 3 month gig.
"I've been using Staff Me Up for a couple of years. It's helped me get a couple gigs and it's helped me get new staff. This time around, it helped me look for work in New York while I'm out of state. Glad I was able to use Staff Me Up to get me to the East Coast!

Thanks! "
"I had just moved to a new city and Staff Me Up notified me of a job the next day and I was hired the day after that. This website really works!"