Famous Call Sheets You Can Buy For Your Valentine
Share this article:

This year, give your significant other what they stay up late begging for: A Call Sheet
1) X-Files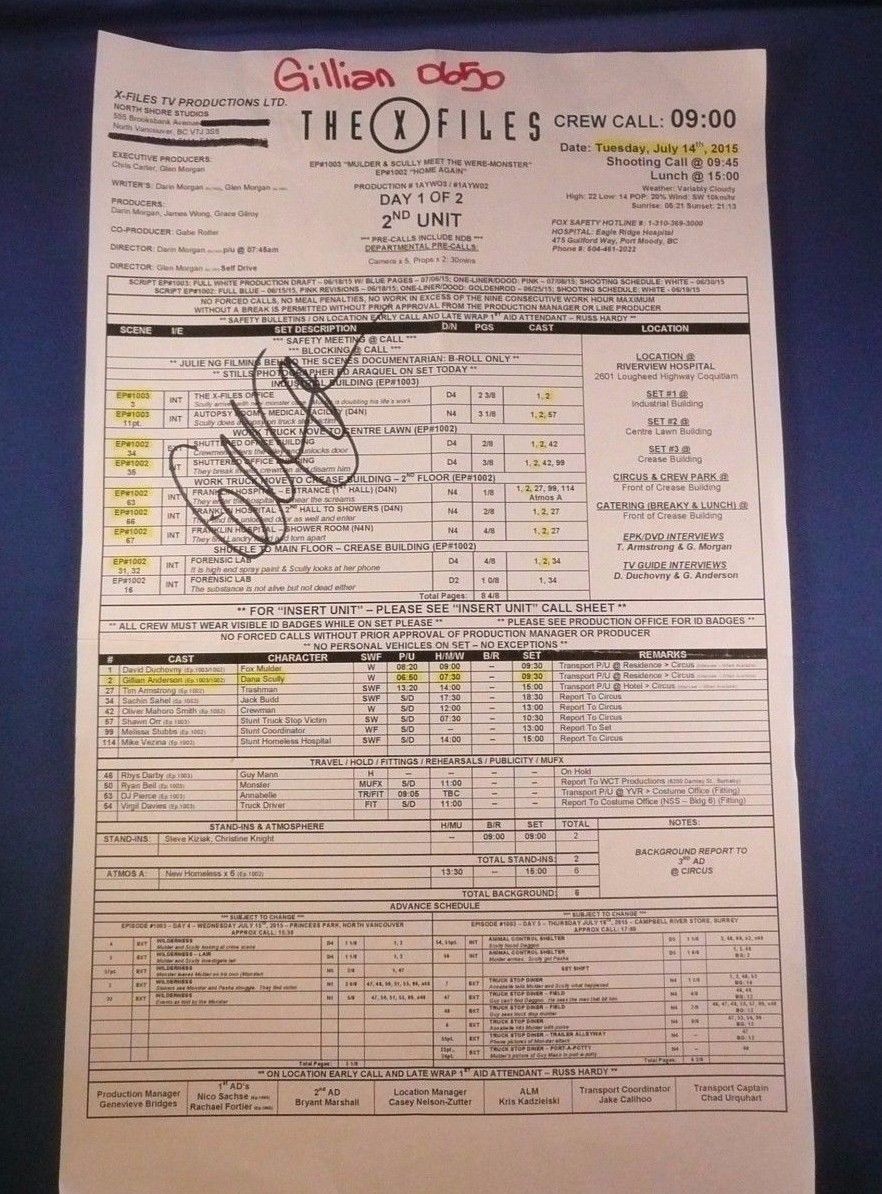 For the Valentine that you've been wanting to ask out for years
2) Terminator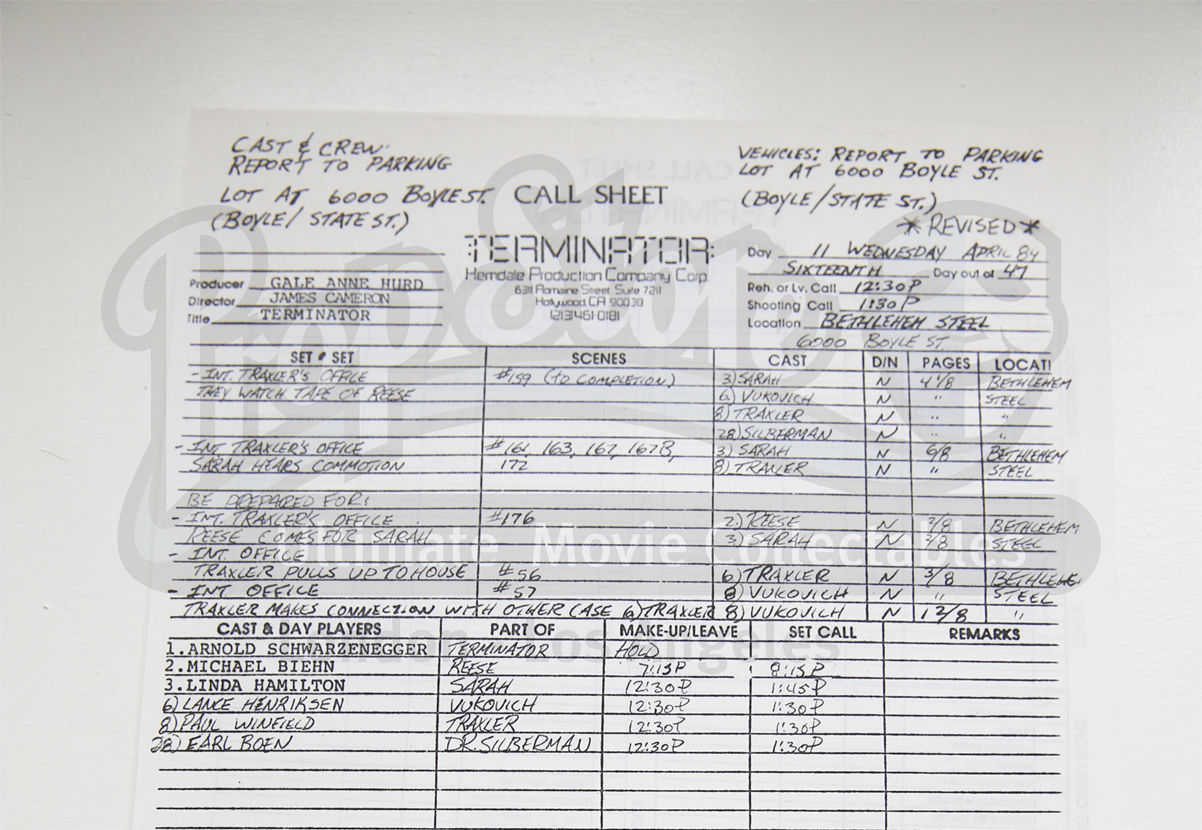 For the Valentine who prefers for their romantic dramas to be action-packed
Get it on eBay!
3) The Sopranos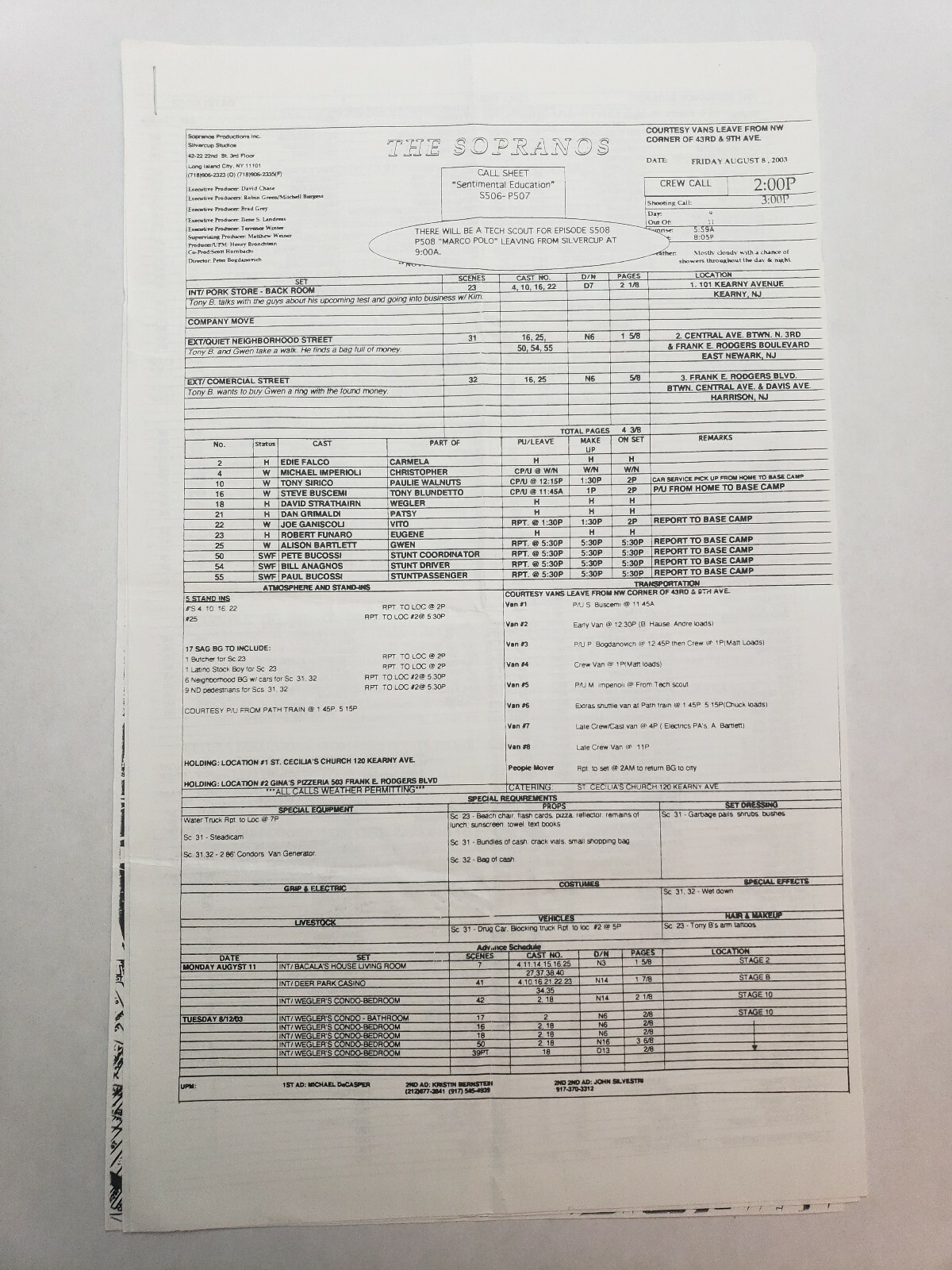 For your Johnny Cakes
4) Field of Dreams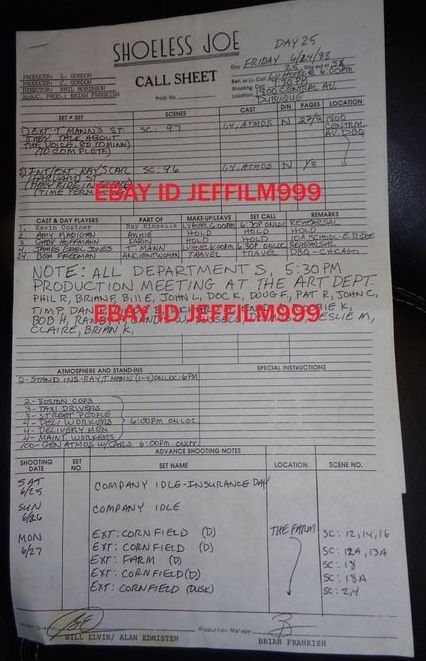 For the Movie Trivia Valentine who loves to remind you that "Field of Dreams"
was
originally called "Shoeless Joe"
5) Nightmare on Elm Street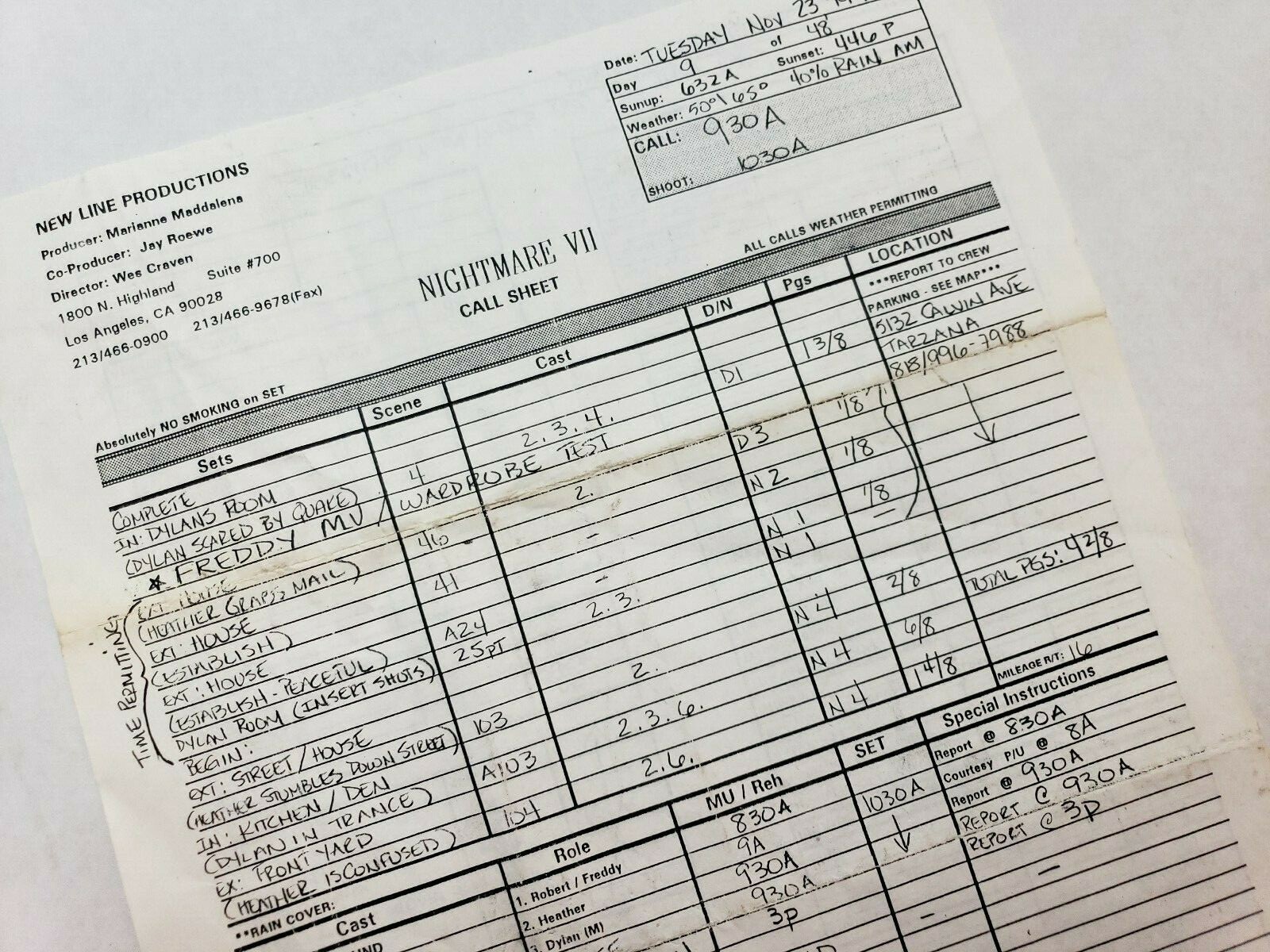 For the Valentine who prefers Halloween
6) Star Trek
For the Picard to your Daren. For the Worf to your Dax. For the Kirk to your Enterprise.
7) Dexter
For the suspicious Valentine who is always busy or on their boat
8) Dawson's Creek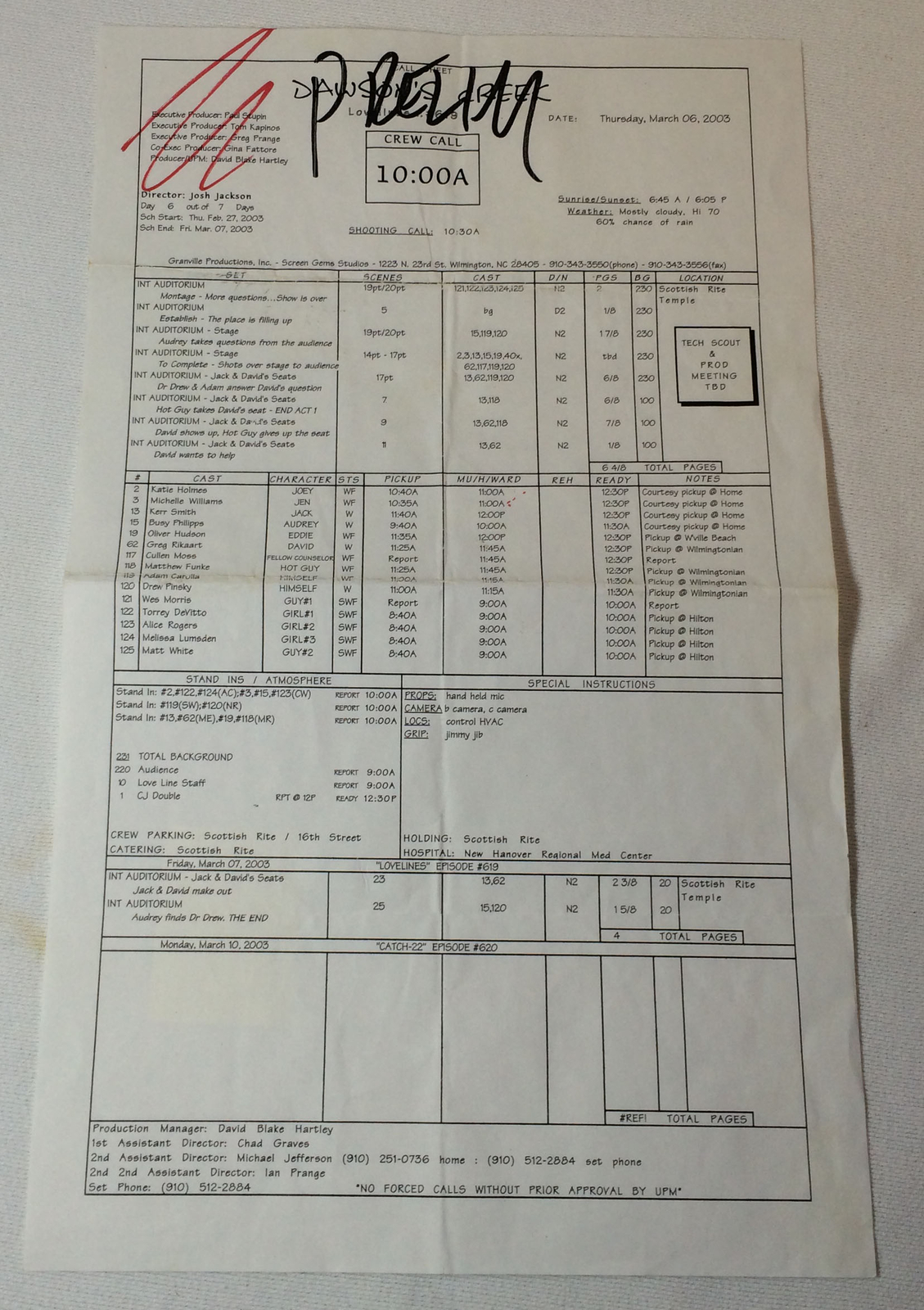 For the perpetually single and successfully fulfilled friend who doesn't have a Valentine this year
9) I'm Not There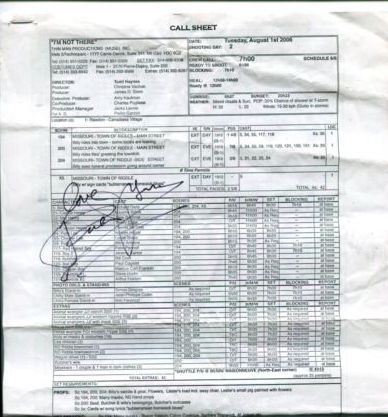 For the Valentine who wants something autographed by the original rom-com hunk, Richard Gere

Get it for $199.99 on eBay!


10) Help!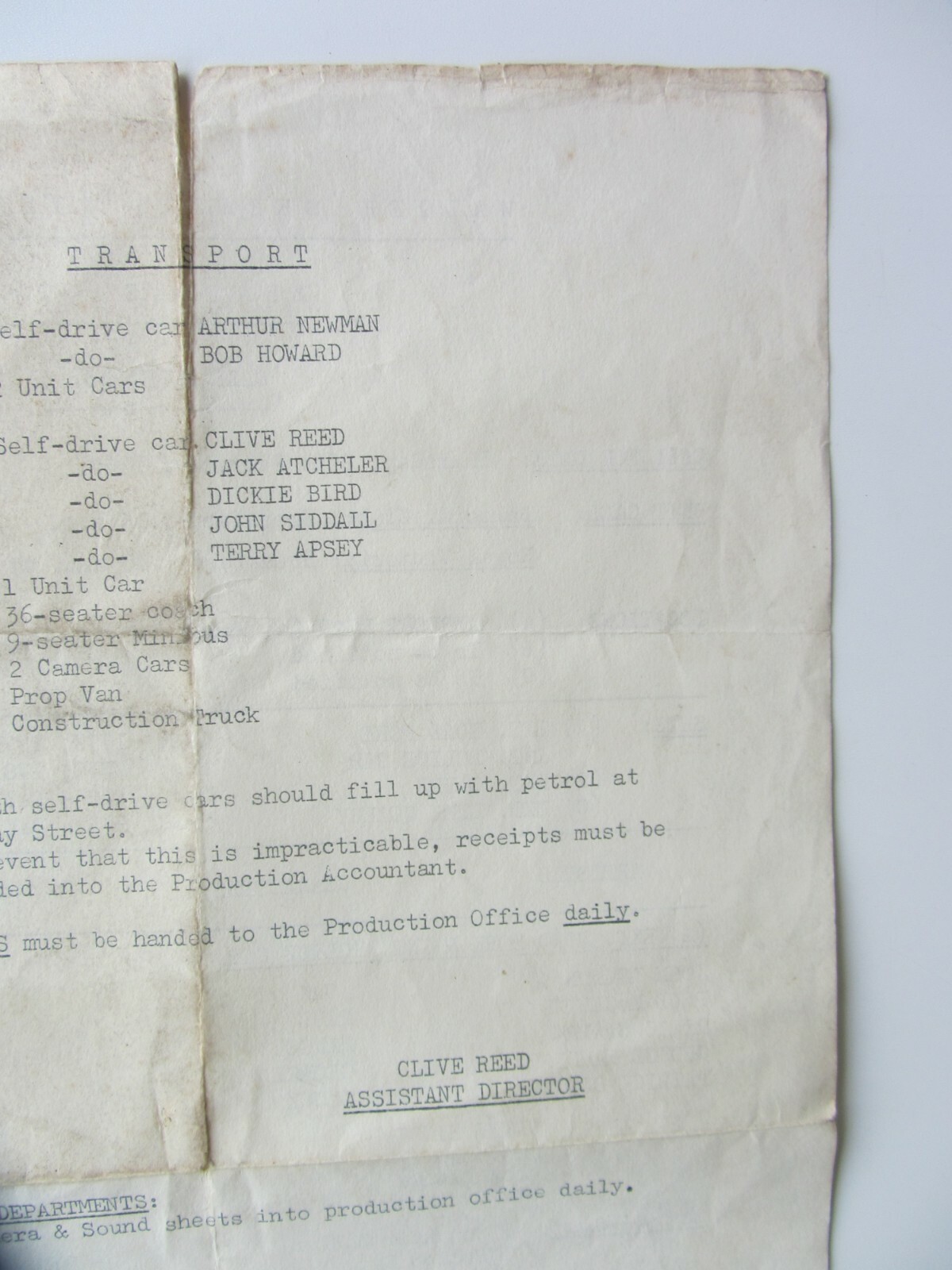 For a Beatles lover who works in Transpo

Get it on eBay!


Wondering where your next call sheet is coming from?
Check out our job board for great gigs near you!
---

What's the latest you've waited up for a call sheet? Tell us in the comments below!
---
More Great Articles
"I've had a Staff Me Up account for several months now. Having used it often at my previous job to hire freelancers in the film industry, it was one of the first places I signed up with when I became a freelancer myself. I found Staff Me Up extremely helpful in identifying potential job opportunities ...MORE... and communicating with prospective companies. Having job alerts set up proved immensely critical to seeing what work was available. I was able to get hired onto to a couple different gigs through StaffMeUp; the companies in question were able to review my resume and profile, and then reach out to schedule an interview, whether my phone, Skype, or in person.

Last week, I was happy to receive an email from a representative at a production company who was interested in interviewing me as a Production Coordinator on their current project, with room to grow from freelance to full time, who had found my information on Staff Me Up. The interview went well and next week I will be starting on their team; I'm really looking forward to it and very grateful for Staff Me Up for helping me make the connection!"
"Due to the immediate work alert I landed a great gig. Thanks Staff Me Up. "
David Coone got hired on SMU as a Videographer for Bellum Entertainment.
"In my opinion, Staff Me Up is currently the best job site for professional video production jobs. Before Staff Me Up I frequently used Craigslist to my frustration and dismay, which was always a mixed bag of never knowing who is or isn't legitimate. Using this site has helped me shoot on numerous ne ...MORE...

twork shows, as well as, connect with some amazing companies that I now work with on a regular basis. I also can't speak highly enough about the paid account features. Job tracking, cover letters, the ability to see if you're being considered and numerous other great features are well worth the price. I tell all my production friends, it only takes one job and it's already pays for itself. Anyone looking for an easy way to find legitimate video production work online can find everything they need on Staff Me Up

"