9 Famous Call Sheets You Can Buy For Your Valentine
Share this article:

9 FAMOUS CALL SHEETS YOU CAN BUY FOR YOUR VALENTINE THIS YEAR
1) X-Files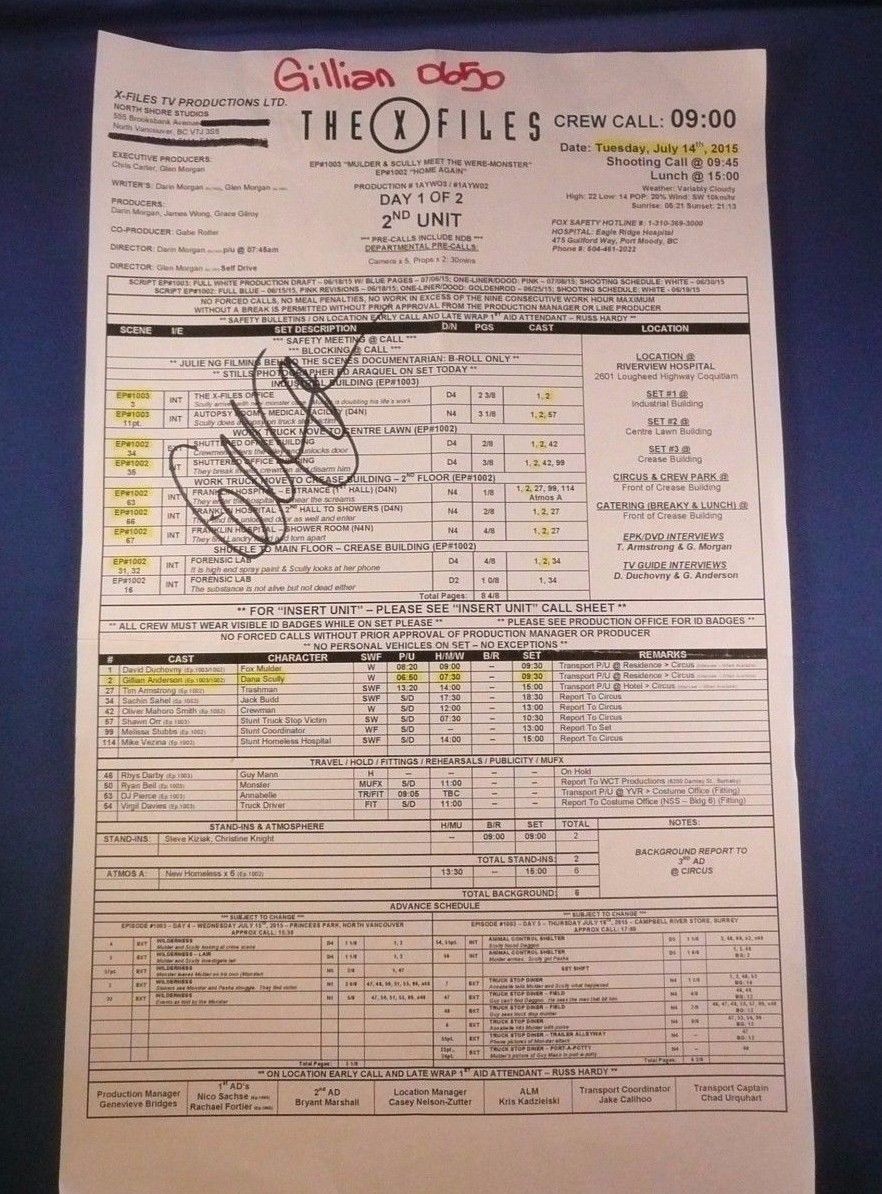 For the Valentine that you've been wanting to ask out for years
2) Terminator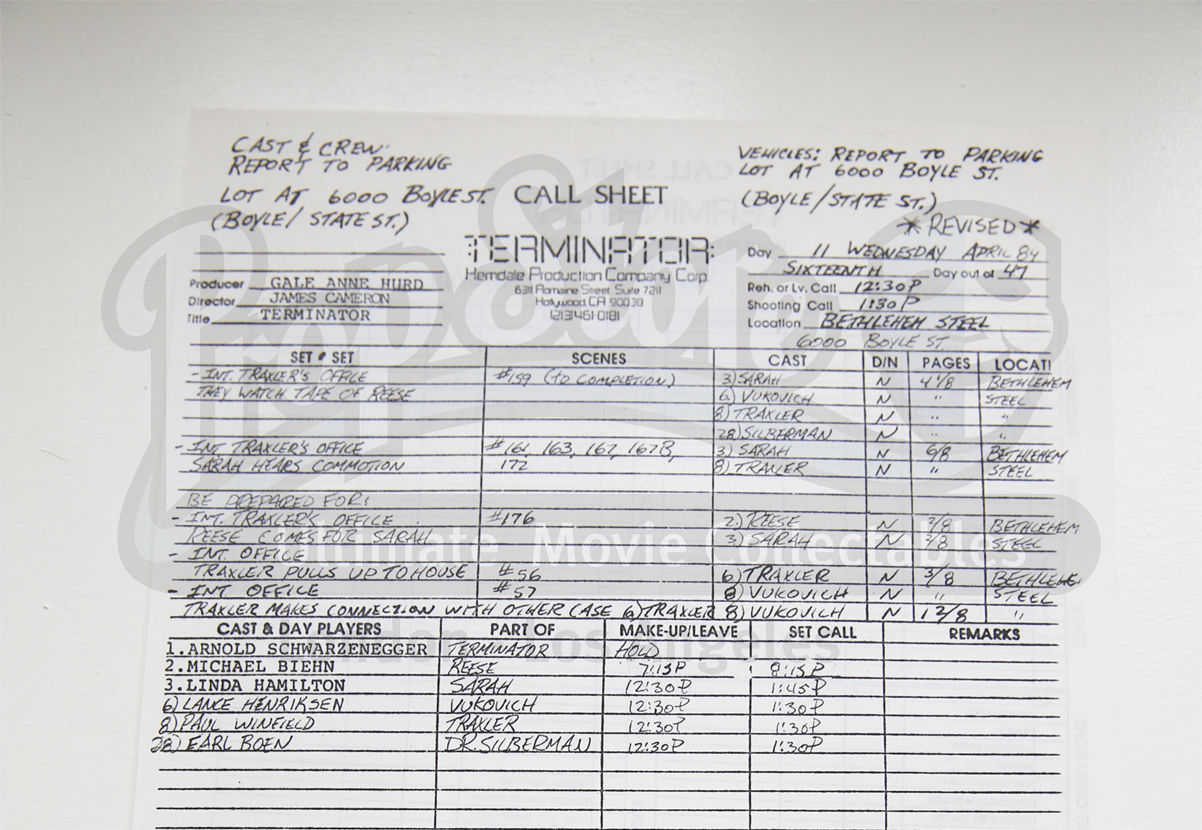 For the Valentine who prefers for their romantic dramas to be action-packed
Get it on eBay!
3) Godfather II
For the Valentine who always loves the sequel
4) Field of Dreams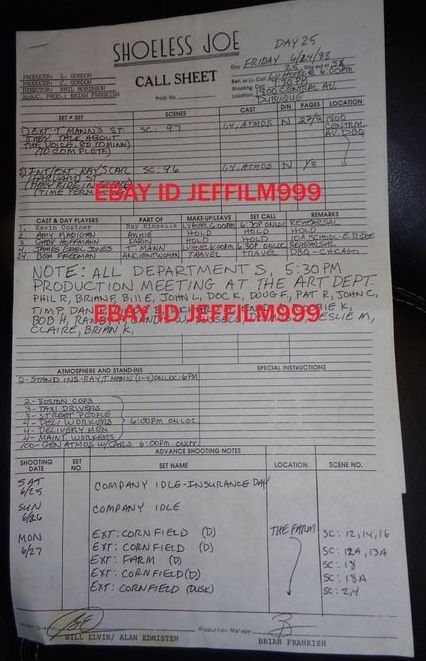 For the Valentine who is a big fan of movie trivia and loves to remind you that "Field of Dreams" was
originally called "Shoeless Joe"
5) Thriller
For the Valentine who prefers Halloween
6) Star Trek
For the Picard to your Daren. For the Worf to your Dax. For the Kirk to your Enterprise.
7) Dexter
For the suspicious Valentine who is always busy or on their boat
8) Mary Tyler Moore
For the perpetually single and successfully fulfilled friend who doesn't have a Valentine this year
9) I'm Not There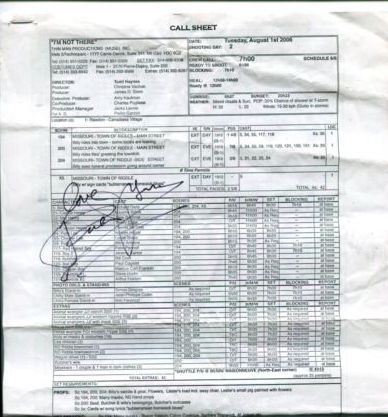 For the Valentine who wants something autographed by the original rom-com hunk, Richard Gere

Get it for $199.99 on eBay!


Wondering where your next call sheet is coming from?
Check out our job board for great gigs near you!
---

What's the latest you've waited up for a call sheet? Tell us in the comments below!
---
More Great Articles
Edward Chick got hired on SMU as a Sound Mixer for Big Ten Network.
"Staff Me Up works. I applied for a Location Sound Recordist job with Big Ten Network and was employed within 24 hours. They paid my rate and were good people to work for.
I highly recommend trying Staff Me Up for your freelance employment endeavors."
Charlotte Stein got hired on SMU as a Production Assistant for October FIlms for 5 day gig.
"Staff Me Up has always been a wonderful site for booking jobs. I've made contacts that frequently rehire and have promoted me over the years. They are consistent with their job listings and the site is so easy to use."
Moni Pradier got hired on SMU as a Hair/Makeup Combo for Wilma TV for 4 month gig.
"Staff Me Up helped me to find a great production gig in my city. I'm grateful for the platform your site provides for artists like myself to become more visible in the production industry. Many thanks!"