9 Things That Should Be Faster On Set
Share this article:
9 THINGS THAT SHOULD BE FASTER ON SET
Despite working in our dream profession, it's hard not to wish the work days would go by faster. Imagine if everything sped up just a little bit more so that we could get to wrap quicker. Here's our ultimate list of the 9 things that would make the setlife a better life if they happened faster.


1) GETTING THE CALL SHEET FASTER
That look at the bar at 2am when you finally get the call sheet and call time has been changed from 9:30AM to 5:30AM.
2) GETTING TO THE MARTINI SHOT FASTER
Call it whatever you want to call it... just make it happen.
3) GETTING TALENT ON SET FASTER
We know, we know, you're "talent": after getting your breakfast & coffee order exactly the way you want it, posting on Snapchat how you're "Almost to set!", then through wardrobe, then chatting up the EPs, then checking Facebook and Instagram and getting through HMU then finally strutting onto set like you're the second coming... Please know that my call time was 5 hours before you woke up. K? Thx.
4) GETTING BACKGROUND OUTTA THERE FASTER
It's better for the AD, it's better for crafty, it's better for wardrobe, and it's just better when you really want to GTFO.
5) GETTING PAID FASTER
Ya know what, we're not even going to go there, we know this is just too painful to talk about for some people.
6) GETTING THE CREW MEAL FASTER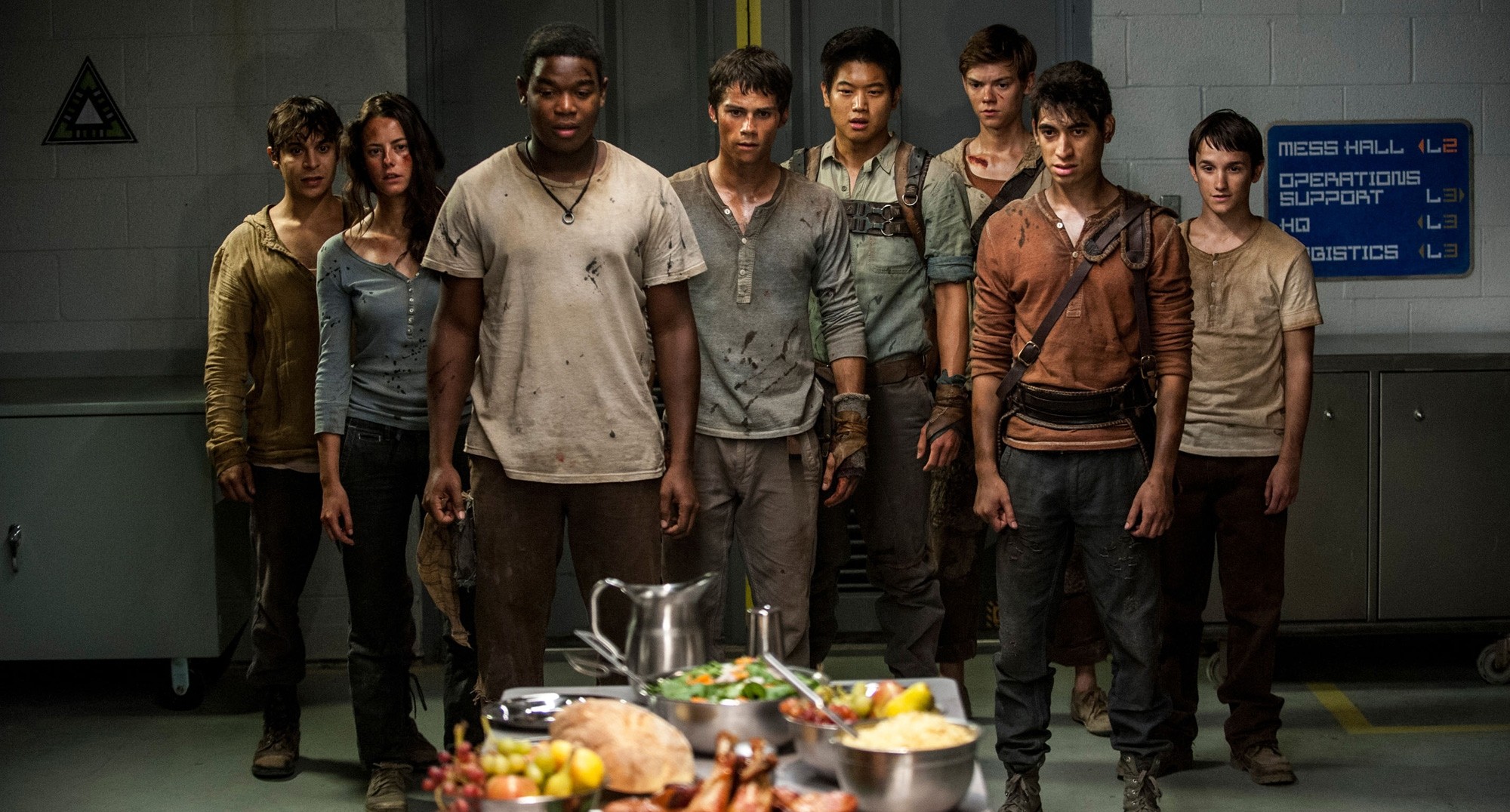 Because Food.
7) GETTING THE SCENE LIT FASTER
The big kicker is getting everything set for daylight then the decision to change to all tungsten is made.

8) RENDERING FASTER
In an editing booth far, far away there is an editor who has been staring at their progress bar for 27 hours.


9) GETTING COFFEE RUNS DONE FASTER
16 Mocha Frappuccinos in the back of your car and a 90 degree
summer day is as close to living the plot of "Speed" as you'll ever get.
GETTING YOUR NEXT GIG FASTER
We post over 600 exclusive Media and Production jobs each week!
Want to know about them, FAST?​
Well, when you sign up for Work Alerts, you'll get an email notification the
second a job is posted, so you can get to work faster.


---
What's else could be faster on set? Tell us in the comments below!
---
More Great Articles
"I had just moved to a new city and Staff Me Up notified me of a job the next day and I was hired the day after that. This website really works!"
David Coone got hired on SMU as a Videographer for Bellum Entertainment.
"In my opinion, Staff Me Up is currently the best job site for professional video production jobs. Before Staff Me Up I frequently used Craigslist to my frustration and dismay, which was always a mixed bag of never knowing who is or isn't legitimate. Using this site has helped me shoot on numerous ne ...MORE...

twork shows, as well as, connect with some amazing companies that I now work with on a regular basis. I also can't speak highly enough about the paid account features. Job tracking, cover letters, the ability to see if you're being considered and numerous other great features are well worth the price. I tell all my production friends, it only takes one job and it's already pays for itself. Anyone looking for an easy way to find legitimate video production work online can find everything they need on Staff Me Up

"
Brandi Hunter got hired on SMU as a Production Assistant for Megalomedia.
"Staff Me Up has been a great resource! I get notifications regularly about production shoots in my area, and as a result, I've worked with some really interesting, talented people."